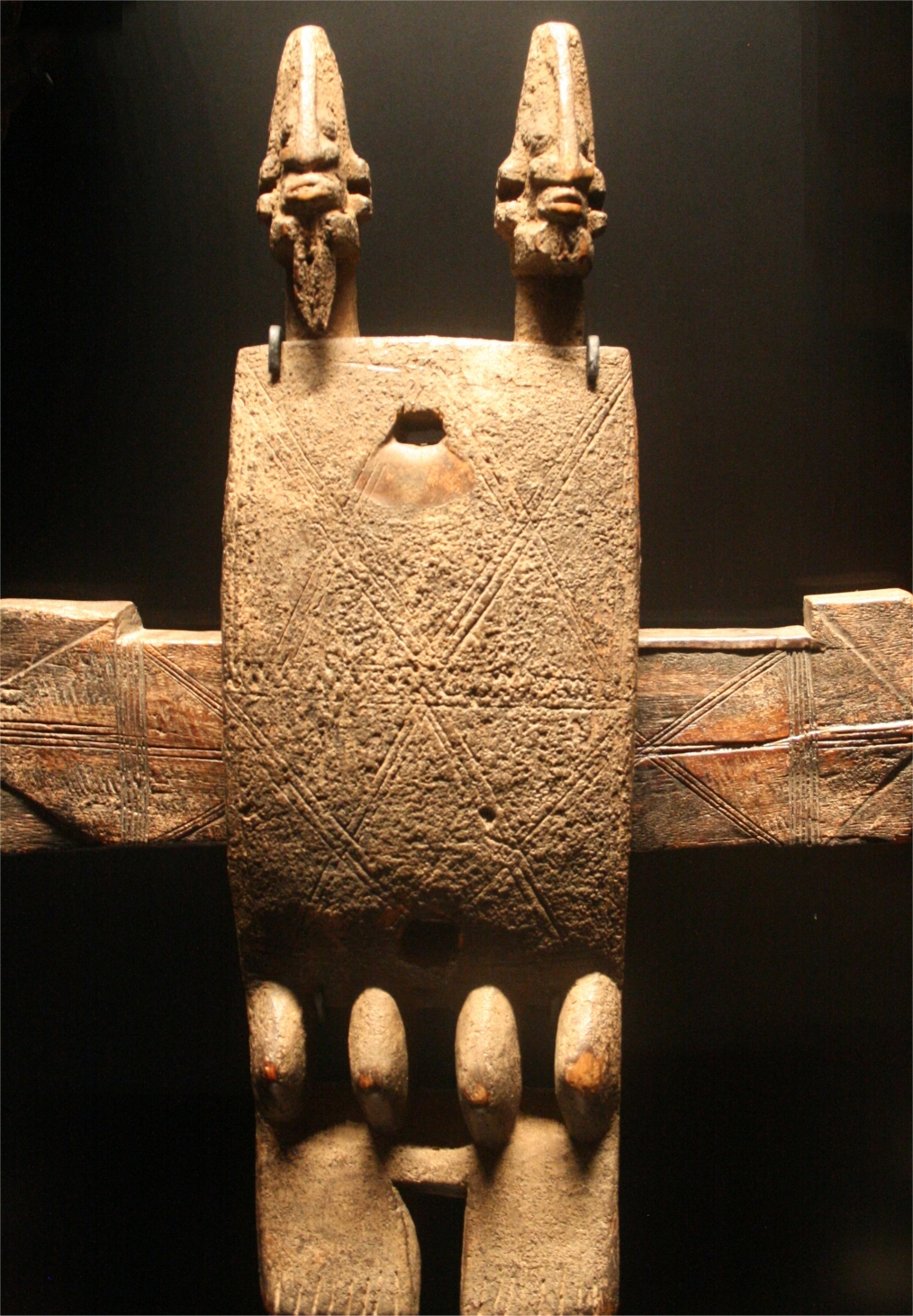 Dogon Beliefs
The Dogon are an isolated African people who live along the Cliff of Bandiagara in Mali. Their religion was based on knowledge of immortal amphibious alien beings, known as Nummo, who reportedly came to Earth from the stars. In 1946 the Dogon were one of the last people to come under French rule and because they had maintained their own beliefs and religious practices, they were thought to be one of the best examples of "primitive savagery" known to the world. Dorey's research reveals that the Dogon religion was anything but primitive or savagery, it was just too advanced for the French to understand. This door lock, featuring the Nummo twins, was taken by Robert Hill at the Quai Branly Museum in Paris.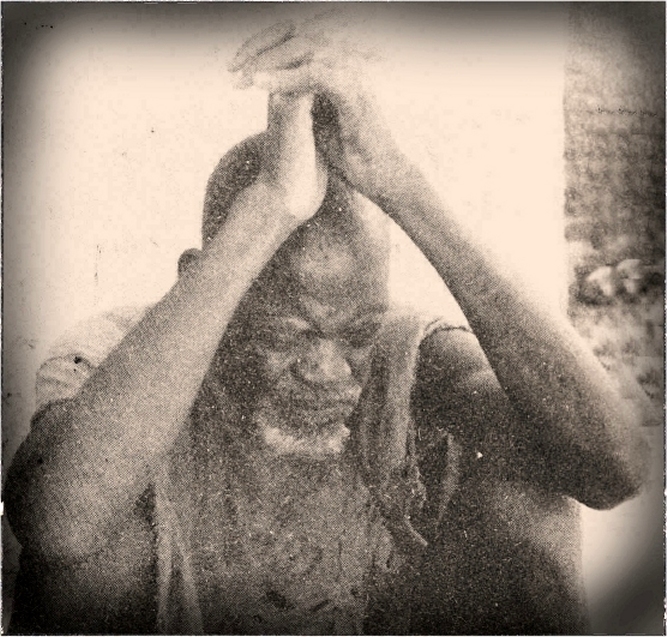 Ogotemmêli
The first person to record the Dogon religion was Marcel Griaule, a French anthropologist, who established a relationship with the Dogon people during field trips, which began in 1931. After years of questioning the Dogon elders about the religion, the Dogon finally agreed to let Griaule in on the religion's innermost teachings. Ogotemmêli was chosen to present the secret knowledge to Griaule. This was done in 33 days, which began in October of 1946. This picture of Ogotemmêli is from Griaule's book, Dieu d'eau, which was published in 1948.
Ogotemmêli was considered one of the most powerful minds on the Cliff of Bandiagara in Mali where the Dogon lived. It was because of Ogotemmêli, that Griaule recorded the religion so accurately. According to Dorey, without this accuracy it would have been impossible for her or any other researcher to decipher it.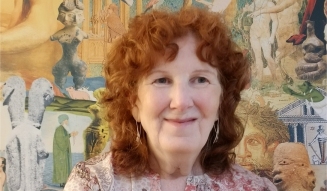 Shannon Dorey
Shannon Dorey is a Canadian author and historian best known for her research on the African Dogon people. She has written four books and numerous articles analyzing the symbols found in the Dogon religion, which are based on alien beings, genetics and astrophysics. Using the work of ethnographers Marcel Griaule and Germaine Dieterlen, who recorded the religion beginning in the 1930s, Dorey presents a picture of an ancient religion that was once known around the world.
Dorey has spent the last 24 years of her life researching and writing about the African Dogon religion because she believes it's as close to the world's first religion that we are ever likely to get.
She is a graduate of Trent University in Peterborough, Ontario, Canada with a combined English and History degree. Her interests were expanded to religious studies after studying the New Testament at the University of Windsor in 1991.